Horse Riding Lessons in Melbourne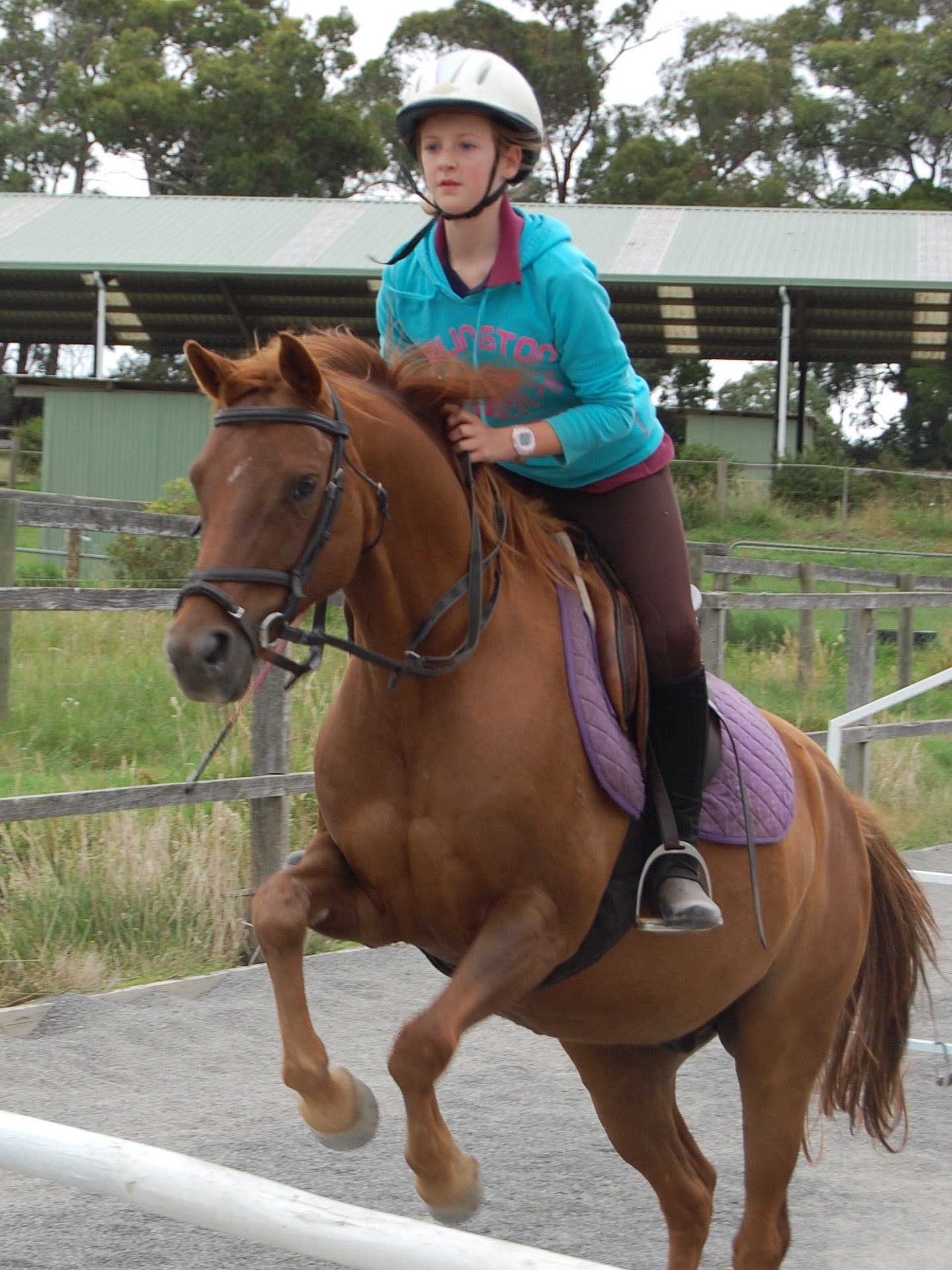 We offer lessons in riding and the handling of horses, with lessons in management and care of the horse. By having a close relationship with your horse you can get the most of out of horse riding and make it a fun and rewarding experience.
Our lessons consist of grooming and saddling the horse and then an hour riding lesson. All of our beginner riders start off in private lessons starting on the lunge rein, and then once balance and basic riding skills are mastered then the rider is taken off the lunge rein to improve their riding skills ready for group lessons.
Our classes are small for individual attention.
Adults and childrens classes are seperate, with adult lessons held Wednesday mornings, whilst childrens classes are held after school and on Saturdays.
Beltain Park provide horse riding lessons for most levels of rider, so if you are new to horse riding, or have had a break from riding or just want to improve what you already know, you will be able to flourish with us.
Call us on (03)59 64 2445 or Email m.leist@bigpond.com